ECIDC Announces 2016 Award Recipients
East Central Illinois Development Corporation, Lake Land College and Eastern Illinois University has announced its 2016 Business Ethics and Social Involvement Award recipients.
BESI award recipient Joe Forbes grew up in nearby St. Elmo and received his Bachelor's Degree from Southern Illinois University – Carbondale. He began his career as an Automation Engineer at John Crane, Inc. located in Vandalia. As he worked his way into Engineering Management, he decided to pursue an MBA at Southern Illinois University – Edwardsville. Following nearly 10 years in the rubber industry, at John Crane, Joe decided it was time to broaden his experience within new industry types so he accepted a position at the Illinois Manufacturing Extension Center (IMEC), a non-profit consulting organization that strove to help small to medium manufacturers become more competitive. At IMEC, Joe worked with a number of companies assisting them with strategic planning, manufacturing engineering, and continuous improvement techniques.
After nearly five years as a consultant, Joe accepted a position as General Manager of the Hitachi Metals (HMAC) plant located in Effingham. Due to his experience and track record, Joe was asked to join HMAC's Corporate Staff in Purchase, NY. In the course of this position Joe become aware that a corporate position was too far removed from the day to day facility involvement that he enjoyed. It was this understanding that eventually led to the creation of Versatech with co-founder Chad Hill in August of 2008. Since that time, Versatech has grown from a one-employee startup to an Engineering and Manufacturing firm employing more than 110 employees. One of Versatech's core values is community and the team at Versatech believe in giving back to causes, organizations and individuals that touch their employee's lives. Over the years Versatech has assisted causes such as Blessings in a Backpack, Habitat for Humanity, Breast Cancer Awareness, the Richard Workman Sports Complex, Manufacturing Day, local schools and sports teams and a number of well deserving individuals.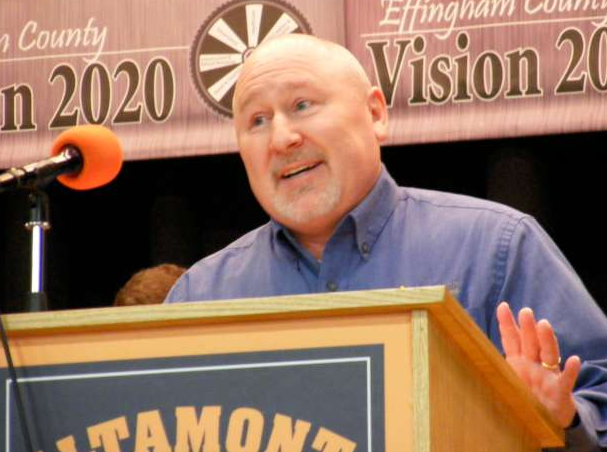 Although Joe's schedule has been fairly hectic over the past few years, he always tries to find time to stay involved in the Effingham community. Joe has been a Board Member, VP of Workforce Development, and Board Chairman of the Effingham County Chamber of Commerce. A couple of the projects he is most proud of during his time with the Chamber is his involvement in the inaugural Effingham County Manufacturing Day and the planning of the Effingham Regional Career Academy.
The Manufacturing Day event has grown from 130 students in a handful of schools in October 2013, to nearly 300 students from 16 schools within six counties this past year. The students had the opportunity to tour a variety of manufacturing companies and attend a manufacturing expo where they were treated to lunch and a visit by Governor Rauner, who delivered a speech focused on preparing students for the workforce and the great career opportunities in manufacturing.
Joe has been involved in the initial discussions regarding the Effingham Regional Career Academy and currently sits on its Executive Committee. The facility will serve not only as a career academy for our youth but also provide opportunities for adult learners. A collaborative effort between Lake Land College, K-12 Education, Effingham County Chamber of Commerce, the State of Illinois, the City of Effingham and area employers in in place to properly execute a progressive movement in vocational education. Although there is still a lot of work to be done to see the Career Academy become a reality, there is momentum and the team is optimistic it will become an integral part of the community in the near future.
In addition to those activities, Joe is on the Effingham County CEO Board of Directors. Versatech has hosted visits by the CEO class for the past two years. Joe is consistently impressed with the level of professionalism and drive exhibited in the CEO students.
Joe is currently one of the co-owners of Versatech, LLC. He resides in Effingham with his wife Jeanette and daughter Josie. His older daughter, Jessi, is currently attending college at Southern Illinois University – Edwardsville, studying Early Childhood Education.
ECIDC has named Craig Lindvahl and the Midland Institute for Entrepreneurship the 2016 recipient of the Outstanding Leadership in Community and Economic Development Award.
Craig Lindvahl, a nationally recognized educator and filmmaker, has taught every grade k-12. Projects have taken him all over the world and given him the opportunity to work with students from more than 25 countries. He currently owns Callan Films Corp., which produces documentaries and corporate projects, and wrote the book, "Things You Wish You Knew Yesterday". Craig was appointed as the facilitator of the first CEO (Creating Entrepreneurial Opportunities) Class, which began in Effingham in the fall of 2007.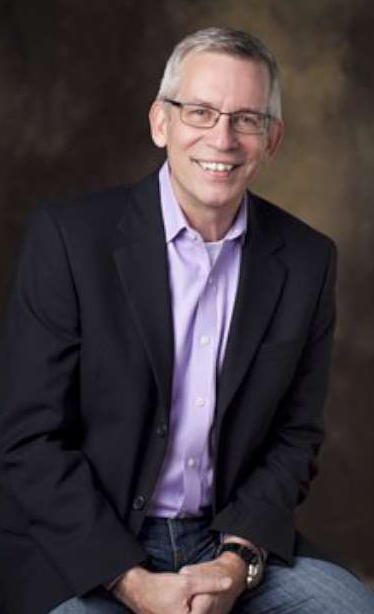 The Midland Institute for Entrepreneurship was established in 2010, as an outgrowth of the first CEO class, for the purpose of bringing the CEO program to interested communities and helping them to create networks of business people connecting to students. A key to the success of CEO was Craig Lindvahl, who was hired to teach the first CEO class in 2008 and developed the award winning curriculum and innovative approach to teaching entrepreneurship.
Following that successful launch, Craig was hired as the Executive Director of the Midland Institute for Entrepreneurship. Midland States Bank provided all of the financial support for the program for the first four years, but has been joined by other banks, entrepreneurs, foundations, alumni and their parents/grandparents in allowing the Institute to continue to grow. The fall 2016 classes will be in 40 communities and six states. Plans and funding are in place to expand the program across the USA over the next decade.
While in CEO, students visit dozens of area businesses, meet with dozens of area business professionals, and start their own businesses. CEO students take responsibility for their own work and behavior, and the entire curriculum is designed to provide real world experiences. Businesses run the gamut of products and services, and reflect the passion of the students who start them.
ECIDC has also announced John Vogt as the 2016 ECIDC Volunteer of the Year.
John is not only a member of ECIDC's Board of Directors, he also serves on the Executive Committee and has served in the role of ECIDC's treasurer since 2012 in a volunteer capacity. Vogt, a CPA and partner with West & Company, LLC, was selected by his fellow members of the ECIDC Executive Committee for the Volunteer of the Year Award due to his significant contributions to the organization.

John H. Vogt was born and raised on a dairy farm east of Sigel. He graduated from Teutopolis High School in 1981 and worked three years in retail at the former Jansen's Department Store in downtown Effingham. John enrolled at Eastern Illinois University in August 1984 and graduated in May 1987 with a Bachelor of Science in Business majoring in accounting. He passed the CPA examination and immediately took a position with Brumleve & Dabbs CPA, which is now known as West & Company, LLC Certified Public Accountants.
Fast forward nearly 30 years and John is the partner of the Effingham office of West & Company, LLC. Organized in 1968 with a single office, West & Company, LLC has expanded to become a multi-office public accounting firm serving clients throughout Illinois. With offices in Edwardsville, Greenville, Effingham, Mattoon, and Sullivan, they serve a host of clients ranging from individuals to closely-held corporations. They serve commercial businesses, government units and not-for-profit organizations.
John and his wife Jane reside in Teutopolis and are almost empty nesters. The youngest of their three children is a junior at Eastern Illinois University. They have one grand-daughter.
Vogt, along with the other regional leaders, will be honored during the ECIDC Annual Celebration & Recognition Awards Ceremony to be held Thursday, May 19 at the Thelma Keller Convention Center, Effingham.
ECIDC is a non-profit, member-driven organization focused on positive economic growth and an enhanced quality of life for all residents in the 11-county region. Incorporated in 1984, ECIDC is one of the longest-serving regional economic development groups in the state of Illinois. For more information on ECIDC's services, membership, and Annual Celebration, visit www.ecidc.com.
Source: Premier Broadcasting
Published on April 8 2016 10:13 am
Last Updated on April 8 2016 10:14 am
Written by Greg Sapp