September 2017 MIE Newsletter
---
Midland Institute Newsletter Intro
As a member of the CEO Network, you are an essential element in the endurance and the achievements of both the CEO program and its students. In this newsletter, we are excited to share some of these successes with you. Take a moment to read stories and inspiration from our CEO Network for a behind-the-scenes look at what you've helped accomplish by being a part of the extended CEO Family.  Thank you for reading!
---
Speaker Spotlight Series: Kristen Hadeed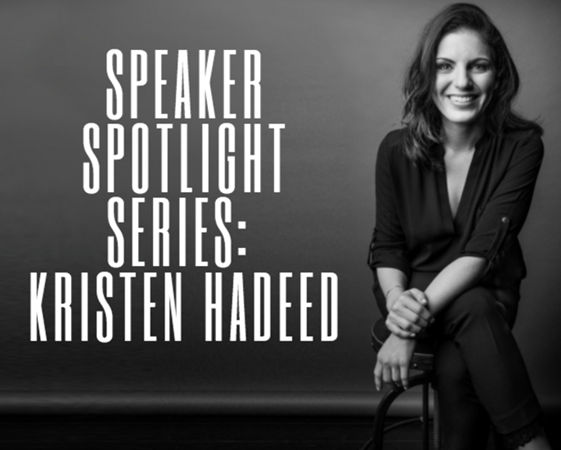 Have you Heard?… The first ever Speaker Spotlight launches this week! Facilitators, along with CEO students across the states, will have a chance to spend time with Kristen Hadeed and the Institute's own Austin Brooks in a virtual conversation about Kristen's journey as an entrepreneur.
In college, Kristen started Student Maid, a successful cleaning company that hires only college students. Student Maid has grown into a company that employs hundreds of people. It is known for its industry-leading retention rate and its culture of trust, accountability and empowerment. Since its inception, Kristen's business has been featured in news outlets including PBS, FOX and Forbes.
Also a nationally known speaker and author of the newly released book, "Permission to Screw Up," Kristen has delivered multiple TED talks, helped other organizations build their companies, and she was recently listed as  #6 on Inc Magazine'sTop 10 List of World's Best CEO's(They Lead In a Totally Unique Way).
In this discussion, Kristen will sit down to share with us the lessons she's learned about leadership, overcoming failures, the importance of transparency in business, and more.
And you'll have the opportunity to take part in this, too. Look for more information coming to your inboxes soon.
What is the Speaker Spotlight Series?
Each entrepreneur has a story, and we believe there is value to be had in hearing them. The speaker spotlight series is a curated collection of candid conversations for CEO students. These discussions offer a first hand glimpse into the lives of the great thinkers, entrepreneurs, and doers of today - all of who embrace the CEO way. Our vision behind this series is to pair with the conversations each of your communities is having on a local level, with additional knowledge, perspective, and ideas of nationally recognized speakers. It is this insight that we hope will enrich each student as they embark on their CEO journey, their businesses, and their future careers.
---
CEO Program Opens Paths for Students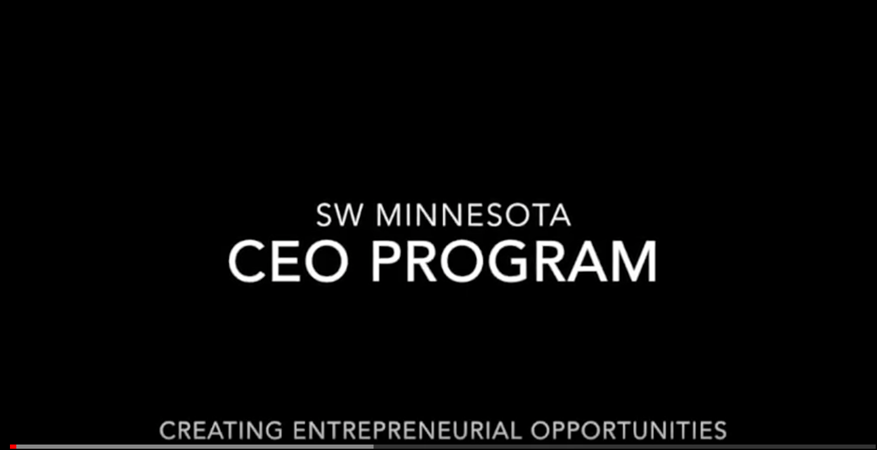 "All of a sudden the students realize there's a lot of opportunities in these small towns…"
The CEO program is an entrepreneur class that gives juniors and seniors in high school access to real world, real life opportunities and experiences through area businesses. While enrolled in the program, students visit businesses, create a class project and are mentored by area business leaders. By the end of the program, each student must create a business of their own.
Read the Article here: https://www.pipestonestar.com/articles/program-opens-local-paths-for-students/
---
Student Spotlight: From Egypt to Effingham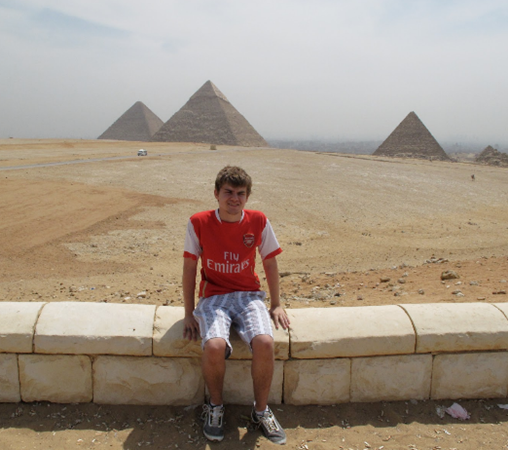 A Path Less Traveled
From Egypt and Thailand, to political PR and marketing firm owner - Devin Walk's post CEO experience has been anything but typical or commonplace. However, from one of our own CEO alumn, we shouldn't expect anything less.
A graduate of the Effingham 2010 CEO class, Altamont native, Devin Walk, was one of the first students to take part in CEO. "I was a shy kid lacking self-confidence," Devin writes, "But CEO and Craig Lindvahl taught me it was okay to be different, and there was a niche in the world for people like me."
Like so many other students since him, Devin credits CEO with opening up a world of possibilities and instilling in him the courage to tackle them.
Since his time in class, Devin has travelled the world, studying mythology and film. He worked at a political pr firm with some of the biggest organizations in America and served as a communications director for a house race in Colorado.
This is an election he highlights in his story, "My candidate, a public school teacher from Durango, CO, Barbara McLachlan won by one percentage point. It was an election we weren't supposed to win."
As we said, anything but ordinary.
However, when it came time to determine the next step on his path less traveled, Devin was drawn back to his home community of Effingham County where, for the past few months, he has been working a marketing internship with the Midland Institute for Entrepreneurship.
He has also begun pouring his skills and experience into his next entrepreneurial endeavor, Walk Marketing, located in Altamont, IL.
"Starting my own business had been my dream since I was a student in the Effingham County, IL CEO program." Devin writes about his company, " I knew I wanted to start it in Effingham County, where I could give back to the people that helped me grow throughout the years."
When speaking about his experience, Devin writes,"Would I have moved to the Netherlands or Thailand without the confidence CEO gave me? No. Would I have started my own business? Doubt it."
In opening up a world of possibilities and experiences around Devin, CEO not only revealed the opportunities in his home community, but also cultivated the entrepreneurial mindset and skills to equip Devin to take advantage of them.
The Midland Institute is always proud to see its CEO students enter into the national and international entrepreneurial ecosystem of new thinkers and doers. We are just as excited to see Devin take those skills and invest them back into his community.
But we're certain his journey doesn't end here. Who knows what this unpaved route will hold for Devin, both in his current business and his future projects?
If you'd like to learn more about Devin and his business, Walk Marketing, please visit his website today!
---
You Know how a Magnifying Glass Distorts Things?
Isn't it amazing how quickly we can go from feeling like we're on top of things, completely in control, to feeling like we're under water?
Ultimately, the list of things we want to stay on top of doesn't really change- it's our "magnifying glass," or our perception of the situation that distorts things. When you focus your  lens differently, your perception changes. And when it does, the list looks entirely different.

Never forget that the things you focus the lens on in your life appear to be bigger and more important. The exciting part? YOU get to decide what you focus on.
If you're clear on what matters and keep your magnifying glass aimed at that, you can tackle those big, hairy goals in your life. You can weather any challenge.
---