August Alumni Newsletter
---
Where in the World are CEO Students?
Have you ever wondered where your fellow CEO students are? Are you looking for connections for this upcoming year? Take a few minutes to check out our CEO Student Collaborative Map which pins locations of CEO Alumni for this upcoming year. While you're looking, take a minute to pin YOUR location. We can't wait to see where our alumni network has spread!
---
Why is it so Hard to Do the Little Things?
Looking for a little motivation? Thank you to program alumn Damian Hoke for sharing one of his favorite resources with the Midland Institute Alumni on CEO Connect! Each month we will be showcasing something that all of you are reading, listening to, or getting involved in. Join the CEO Connect Alumni Group today and begin sharing!
---
Haaaave you Met Craig?
Some of you are preparing for another school year, others are beginning another month of work. Some of you may even be figuring out what the next few months hold. Here's a reminder from Craig to take it all in, be curious, and sort it out later.
---
Student Highlight
Zachary Mette: Shining light on quality and service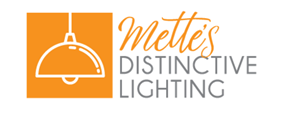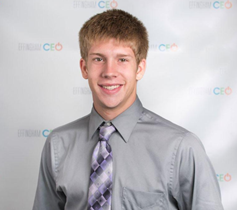 CEO alumnus, Zachary Mette, is a hard-working, young man with a very bright future. Though he is just nineteen years old, it is clear that the entrepreneur (and soon-to-be graduate of Kaskaskia College) has the 'keys' to success firmly in his grasp... And he knows just how to use them.
With an entrepreneurial family history, the 2014-2015 Effingham County CEO graduate took well to the CEO program and its various challenges. He approached each task with vision, enthusiasm and a work ethic that he undoubtedly developed while working part-time at Mette's Cabinet Corner, his family's local business.
But when it came time to decide on a personal business, the Teutopolis native, was at a loss.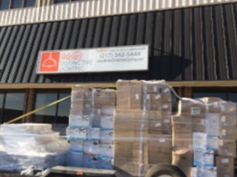 "It was all really fluid until I had to come up with a business plan," said Zachary, who courted several ideas before landing on the right one. "The idea didn't dawn on me until a few weeks before Easter."
In fact, Zachary's entrepreneurial epiphany gave a whole new meaning to the phrase, "lightbulb moment." Stemming from his family's own desire for custom lighting with local service, Zachary crafted a business model that catered to the needs of an entire community… his family included.
"There is a large demand for full service around here. People want more than just a sale," said Zachary, whose business quickly outgrew its first home: a 1,000 square foot shed. "We had people show up at the house on the weekends... The CEO Experience definitely had a hand in that."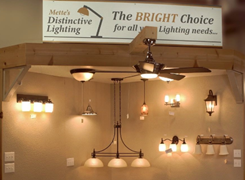 Indeed, word of mouth has been a powerful marketing tool for the young entrepreneur. Already, Zachary has outfitted entire homes in his customized lighting. He was also the first, in Effingham County, to install LED tape lights under kitchen countertops.
"I don't think I'd be where I am without CEO," said Zachary, who referenced networking and innovation as a few of the 'keys' to his success. "The program urges students to open their minds to a different way of thinking... There's no doubt, the future is bright with CEO alumni in it."
On October 31, 2016, the Effingham County CEO graduate officially unlocked the doors to his first professional showroom for Mette's Distinctive Lighting. The showroom is located at 1901 S. 4th Street, Suite 11 in Effingham, Illinois.
If you'd like to learn more about Zachary and his story, or view the store's products or services, please visit http://mettesdistinctivelighting.com/About.asp.