We provide the support you need to start your CEO program.
Participate in a
Growing

National Movement
  Each community is directly involved and connects with the CEO brand from each community across the country.
  Each community has access to CEO Connect, our online platform that promotes networking between alumni, students, board members, and investors, and offers unique recruitment opportunities for CEO specific internships and job opportunities.
---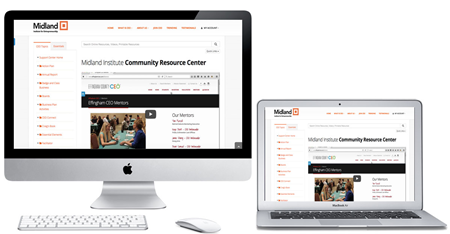 Access to
Unique

Tools
 Website Development: The Institute will provide your community with a website, tools and support. (A weekly newsletter, tracking student and investor numbers and community impact)
 Personality Profile: Your facilitators, students, and board members will have access to and training for your personality profile, an online cognitive assessment which measures the dynamics of an individual through focusing on traits and self-awareness. This is a tool which will encourage performance, align powerful group dynamics, and strengthen communication and interaction between students and facilitators.
 Community Resource Center: A resource of information for the boards and facilitators that houses access to our best practices, customizable materials, resources for recruiting, marketing, student documents, as well as informative how-to videos and life lesson vlogs.
---
The Institute will
support

your community. This includes but is not limited to:
  A framework and resources for development and launching of your CEO class
  Summer Conference with training and development sessions for facilitators and board members
  Monthly on boarding training for both new and existing communities
  Weekly support calls for both board members and facilitators
  Ongoing mentoring for facilitators through our regional facilitator mentor program
---
Community's developmental impact
Economic Development: CEO encourages students to see the business opportunity in their own community. Surveys have shown that CEO students are far more willing to consider remaining in their community after going through the CEO program, with percentages of those planning to leave dropping from 80% to 10%.
CEO has been used as an example of a community supported educational system which entices new companies to locate in a CEO region.
CEO promotes a spirit of appreciation towards entrepreneurship in the community and helps break down barriers and labels between both schools and students.
---
Prepare the
Next

Generation
  As CEO grows, it is clear that CEO students have leverage for scholarships and acceptance, that colleges and junior colleges are offering dual credits; and employers are seeking young professionals with the CEO learning experience.
  CEO, as it continues to grow, offers a true transformational experience and connects students to a high level of business people for their mentors and advisors