Essential of the month:
Essential #1 - Understanding and Establishing the CEO Culture.
A facilitator can do no greater service for his/her students than to establish and maintain a culture of respect, curiosity, and professionalism.
---
Where you have been and where you need to go next:
Hopefully, as you read this newsletter…
You Have:
Held Summer orientation
Secured your first host site of the year
Planned out your first 3 weeks of CEO
Are planning for:
PDP
Teambuilding
CEO Connect
A fall investor social to invite investors to meet the CEO's
And are remembering to:
Fill in your websites with pictures and biographies of students, board members, as well as investor logos
Focus on producing "the wow" and accepting nothing less from CEO students
---
Facilitators
Producing "the wow"

This is the most important function you will play in your role as facilitator!
The main topics to discuss and role play with your students aare:

A firm handshake
Making eye contact
Practicing small talk
Greeting visitors as they enter the room
Asking intelligent and genuine questions to speakers and business owners
Looking engaged
Incorporating professional dress
Being on time
BEGINNING OF THE YEAR STUDENT SURVEYS
Midland Institute is looking forward to receiving the excel spreadsheet with your students' contact information back from you as soon as possible. We will need this information to send your students the PDP test as well as the beginning of the year survey.
You have two options for surveying students:

Short form –Questions to monitor where they are now in order to be able to see the impact CEO has on them over the school year.

A mirrored post survey will take place at the end of the school year.

Long form – This survey/assessment is available to licensed teachers who need a pre- and post- assessment component for the SLO portion of their teacher evaluation.

Please specify which survey you will need when sending in your class lists!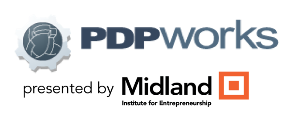 PDP Day
As mentioned in the prior section, once we receive the green light from the facilitator, we will be sending out the PDP survey that each student will need to take in order to participate in PDP day.
I urge you to check out the Community Resource Center (CRC) in the orange folder labeled "PDP" for activities to assist you in facilitating your PDP day.

The purpose of PDP day is for students to develop an understanding of the differences in each other.
We also urge you to invite board members to take the PDP test and to join you and the students on PDP day.
Teambuilding
Team building is another critical component of your first 1-2 weeks in CEO. Don't skip it. If you don't feel comfortable carrying out activities with your group, find someone who can.
Here are some suggestions for some groups who may be able to assist in teambuilding:

A rope or climbing course
The national Guard
A local gym or YMCA
A local coach or P.E. teacher
CEO Connect
Sign your students up for CEO Connect

This is the best tool to connect with your students both now and in the future!

Students can also use CEO Connect to converse in groups about their class business.
CEO Connect will be a great tool for students to find internships and actual jobs with CEO Communities across the nation.
The Badge Business (AKA Micro Class Business)
The purpose:
Students will raise funds to purchase name badges which are to be worn daily without exception.
Students must be allowed to struggle through disorganization, realization of their team members' weaknesses and strengths, the possibility of failure, and not meeting deadlines.
This can be a daunting task for the facilitator as you MUST stand back and allow students to feel the pain. The reason we do this is so they understand the importance of organization as well as taking on delegating roles that meet their strengths as they plan for the actual class business.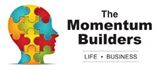 Using the Community Action Plan (CAP)
Are you using it?
Do you need help, a copy of a working CAP or someone to walk you through it again or for the first time? Call Amy! 502-383- 2090
Weekly Newsletters
Time to be brutally honest here…..
Midland Institute does not see the newsletter as optional. From experience we know this is a best practice for CEO's to attempt communication with investors, parents, alumni, etc.
Even if your open rates are not glamorous (anything over a 30% is stellar), and even if most weeks they delete the email before they read it, those investors and interested parties are still seeing your CEO brand every week and, on the occasion that they do open the newsletter, they will see what phenomenal work your CEO program is doing, knowing their investment dollars are well spent. That is worth a lot in the marketing world!
---
Board Info:
MAKE SURE YOU HAVE ESTABLISHED YOUR COMMITTEES FOR THE YEAR. SOME EXAMPLES MIGHT BE:
Executive
Nominating
Activity Driven Committees
Student Selection
Trade Show
Investor Relations
Marketing
Mentoring
Socials
Facilitator hire/evaluation
Alumni
Be on the lookout for potential mentors

CEO Connect Challenge
There is a secret code word within CEO Connects' board group. The first board member to sign in to CEO Connect, join the group, and call Amy Tarr with the code word, gets a gift sent to their home address!!
Keep an eye out, as the winner will be posted soon!
---
Upcoming Events
You will be receiving an email about our upcoming New Board Trainings for our CEO Communities that have signed on to begin in the Fall of 2018. Please know that as active CEO boards, you are welcome to attend any of the trainings near your region.
You will also be receiving an email about a Regional Meeting for your local facilitators and boards that will be coming to a region near you!
Kent or I (Amy) will be making a CEO community visit at some point throughout the school year. We are excited to see you soon!